You are here
Rules of Practice and Procedure: Overview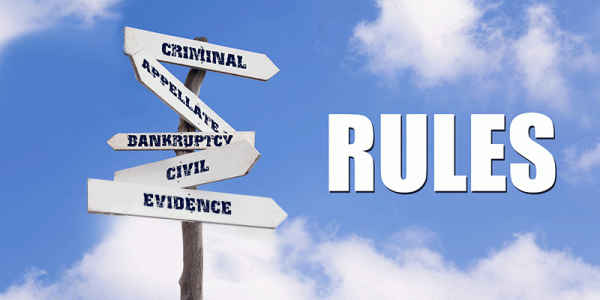 The Federal Judicial Center offers many educational resources on the Federal Rules of Practice and Procedure: Appellate Procedure, Bankruptcy Procedure, Civil Procedure, Criminal Procedure, and Evidence. It also posts selected information on Amendments to the Federal Rules of Practice and Procedure. In addition, the Center's Research Division has long provided the Judicial Conference's rules committees with empirical and analytical research reports that inform the committees' policy considerations.
     Among the references for rules text are the House of Representatives Judiciary Committee's "Congressional Committee Prints."
     Additional information on rules and the rulemaking process is presented by the Administrative Office on the Internet: www.uscourts.gov/rules-policies.