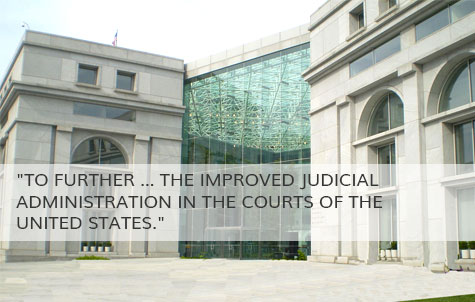 The Federal Judicial Center is the research and education agency of the judicial branch of the U.S. government. The Center was established by Congress in 1967 (28 U.S.C. §§ 620–629). At left, the Center's statutory purpose is superimposed on the photo of the Thurgood Marshall Federal Judiciary Building in Washington, D.C., where the Center is located.
The Center's governing board is chaired by the Chief Justice of the United States. The other Board members are seven judges elected by the Judicial Conference of the United States, and the Director of the Administrative Office of the U.S. Courts.
Clara Altman Appointed to Deputy Director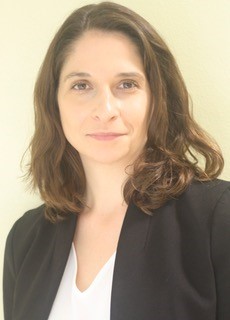 Federal Judicial Center Director John Cooke announced that the Board of the Center has appointed Clara Altman as the Center's Deputy Director.
Ms. Altman has been the Director of the Center's Federal Judicial History Office since 2015. She holds a B.A. from Washington University, a J.D. from Brooklyn Law School, and a Ph.D. in American History from Brandeis University. Under her leadership, the History Office has expanded its superb resources, and she has been a valuable member of the Center's senior staff.
Director Cooke stated, "I am delighted that the Board appointed Clara Altman. She has the intellect, integrity, and interpersonal skills to help lead the Center in its service to the federal Judiciary and the public." Ms. Altman said, "I am honored to have been appointed and excited to continue to work with John and the Center's remarkable staff in this new role."
Ms. Altman assumed the position effective October 1, 2018.