You are here
The FJC and What It Does: General Information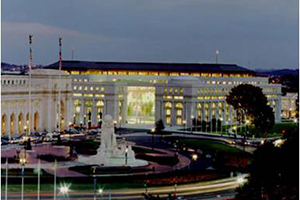 Federal Judicial Center Annual Report (PDF)
Congress created the Federal Judicial Center in 1967 "to further the development and adoption of improved judicial administration in the courts of the United States." The Center provides education and training for judges and employees of the federal courts and conducts empirical and exploratory research into different aspects of judicial administration, including case management and proposed changes to the federal rules of procedure. This annual report, mandated by statute, describes the Center's activities in calendar year 2018.
Federal Judicial Center: Education and Research for the U.S. Federal Courts (PDF)
An overview of the Federal Judicial Center, including its organization, history, and mission. For translated versions of this document, see Translated Briefing Materials under the Resources menu.  
Empirical Research and the Politics of Judicial Administration: Creating the Federal Judicial Center (PDF)
A case study about the creation of the Federal Judicial Center. This article indicates that changes in court organization, including changes to promote quantitative research, are likely to reflect developments in the larger environment of which the courts are a part.
Federal Judicial Center enabling legislation, codified at 28 U.S.C. §§ 620-629 (PDF)
A copy of the statute passed by Congress in 1967 creating the Federal Judicial Center. It outlines the Center's mission in the use of quantitative research and continuing education to improve judicial administration and the management of caseloads.
FJC Organizational Chart (PDF)
Overview of the Federal Judicial Center's organizational structure.